WHO WE ARE
Italy Destination Services is a full-service agency that will help you with all your Italy-bound travel needs, whether it's for business, leisure or relocation purposes. With our first-hand knowledge and local connections, we can help you plan any adventure with style and expertise in order to fit your brand and client's needs.
Italy Destination Services for all your Italy-bound travel needs.
WHAT WE DO
Custom Tour Itineraries, Relocation Services, Tour Guides and Experiential Tourism for locations in the Dolomites Region and throughout Italy.
Italy Destination Services for all your Italy-bound travel needs.
CUSTOM TOUR ITINERARIES
Designing and customizing tour itineraries that suit your brand and audience.
Whether your company is just starting to sell Italy as a destination or is looking to implement its current product line, we can help design and build unique tailor-made itineraries and, help find off-the-beaten-path experiences for the most discerning of travelers.
Seminars, and targeted in-house presentations can be offered to support your staff and build their confidence to successfully sell Italy.
RELOCATION – WORKING IN ITALY
Relocation services for students and professionals.
Looking to relocate to Italy to study or work? Italy Destination Services offers a wide range of relocation services, such as searching for temporary or permanent housing, assistance in national and international administrative procedures, school enrollment, language courses and more!
TOUR GUIDES
Sourcing tour guides for your clients.
With years of guiding experience we have built a trusted personal network of licensed tour guides all over Italy as well as other European countries. We provide personal bios and profiles of the guides, so that you feel comfortable knowing who will take care of your unforgettable experience!
EXPERIENTIAL TOURISM
A different way of seeing Italy by connecting to its history, people and culture through unique experiences.
Looking for that off-the-beaten-path experience or interesting in discovering parts of Italy that are still not known? We can help. As avid travelers we are always on the hunt for new experiences and possibilities. Thanks to our deep knowledge of the country, we're able to source activities that truly will put your client in contact with the local culture and create memorable connections.
CONTACT
Get in touch – we'd love to hear from you!
Use this form for a Free Quote!
U.S. Office:
Italy Destination Services, LLC
4821 Lankershim Blvd, F287
North Hollywood, CA 91601
(1)213.373.4912
FOLLOW US ON SOCIAL MEDIA:
"I have had the pleasure of working with Claudia Boldrer for several group.  Most recently in the past 9 years I do a large Church group yearly  and Claudia has put together land packages for the group before  we embark for our cruise.  She is very attentive to details. Has great suggestions and never disappoints. I highly recommend her."
"Just wanted to say a sincere thank you for all that you did for our trip to Italy. We had a great trip, we felt like we were living in a dream."
"What a marvelous series of Italian experiences – one day baking fresh bread, the next sketching architecture, then a fantastic dinner with local wine!"
Visit the jagged peaks of the Dolomites!
"The jagged peaks of the Dolomites, or Dolomiti, span the provinces of Trentino and Alto Adige, jutting into neighboring Veneto. Europeans flock here in winter for highly hospitable resorts, sublime natural settings and extensive, well-coordinated ski networks. Come for downhill, cross-country and snowboarding or get ready for sci alpinismo, an adrenalin-spiking mix of skiing and mountaineering, freeride and a range of other winter adventure sports, including on the legendary circuit, the Sella Ronda. It's also a beautiful summer destination, with excellent hiking, sublime views and lots of fresh, fragrant air." –
Click here to contact us for more information or to book a trip!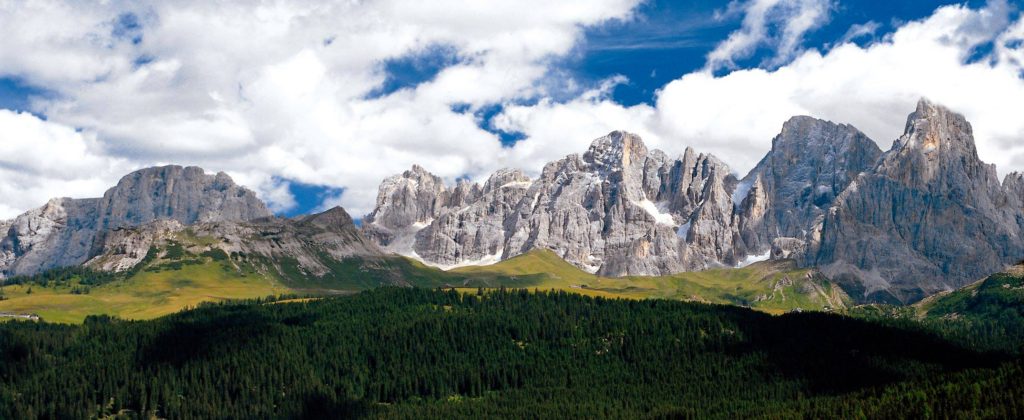 "The jagged peaks of the Dolomites, or Dolomiti, span the provinces of Trentino and Alto Adige, jutting into neighboring Veneto."